Mrs Bentzien
Welcome to a new term at Mobberley C of E Primary School.
My name is Mrs Bentzien and I teach Year 2.
I am the Computing subject leader and I am also the school SENCo.
We are starting the term with a whole school global learning topic about Everest, Nepal and George Mallory.
After that, our cornerstones topic will be 'Towers, Tunnels and Turrets'.  In this topic the children will learn about castles throughout the ages and amazing structures around the world.    The children will learn about Isambard Kingdom Brunel and his work on bridges, tunnels and railways.
For an overview of our learning this term click here.
We really enjoyed our Castles and Dragons workshop lead  by One Day Creative.  The children took part in role play, character building, freeze frames and story telling.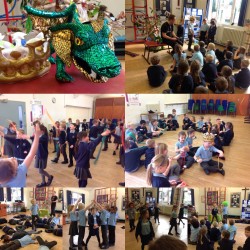 World Book Day was a success!  Year 2 really enjoyed dressing up and reading their favourite books.  Our focus author was Alex T. Smith, we loved reading his books at the end of the day on the run up to World Book Day.