Miss Whalley
My name is Miss Whalley and I teach Year Three at Mobberley. Our Cornerstones topic for Autumn 1 is Tremors!
Your home learning over Summer to prepare for our topic was fantastic. I was so impressed!
I really enjoyed seeing what you had been up to and your friends in our class loved seeing all of your wonderful work too!
I am really excited about teaching Year 3 this year, and can't wait to start our new Imaginative Learning Project!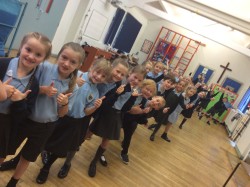 ---
---
Reading
In Year Three, we read in class every day and have some wonderful helpers that also come in to read with us!
When we hear children read in school alongside building their phonetic skills we also support their comprehension skills.
Although we do read lots at school, it's also important to read at home too! Below you will find a list of possible questions to help you with conversations about your child's reading.  Use them at your discretion and where they are appropriate to encourage your child's comprehension.
Happy Reading !!
---
---
Here are some Maths games we have enjoyed playing in class:
---
---
 TREMORS
We made our own seismometers today using paper cups to help us to measure earthquakes!