Mrs Anderton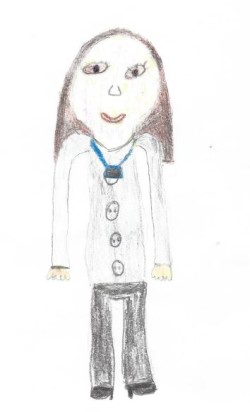 Welcome to Year 4
My name is Mrs Anderton and I teach Year 4. I am also the English Lead for the school.
Our Cornerstones topics for Summer Term is 'Blue Abyss', this topic is Science and Geography based and we are looking forward to learning about the ocean, creatures, The Great Barrier Reef and problems affecting oceans, which will be followed through in our English lessons.
KEY INFORMATION RELATING TO SCHOOL CLOSURE
Dear Parents,
I hope you and your family have had a good rest over the holidays and are raring to go!.
You will find the work for week beginning the 1st June below.
This half term, your child will be learning all about Plastic Pollution in English/Blue Abyss Topic, World Ocean Day, our SDG13 Climate Change and Adaptations and the effect of Environmental Changes on animals in Science.
I know a lot of the children (and you!) have been thoroughly enjoying our Blue Abyss work and so I have planned some exciting learning for this half term, which will cover many of our curriculum subjects. I hope you enjoy the work as much as I have with planning it!
Hope you all keep well.
Missing you all
Mrs Anderton
We hope you all enjoy watching this new video……
Talking to your child about why we are not in school.
Look at the links below for advice on discussing the current issues with young children.
https://www.bbc.co.uk/newsround#more-stories-2 (Click on Coronavirus link or scroll down)
https://youngminds.org.uk/blog/talking-to-your-child-about-coronavirus/
https://childmind.org/article/talking-to-kids-about-the-coronavirus/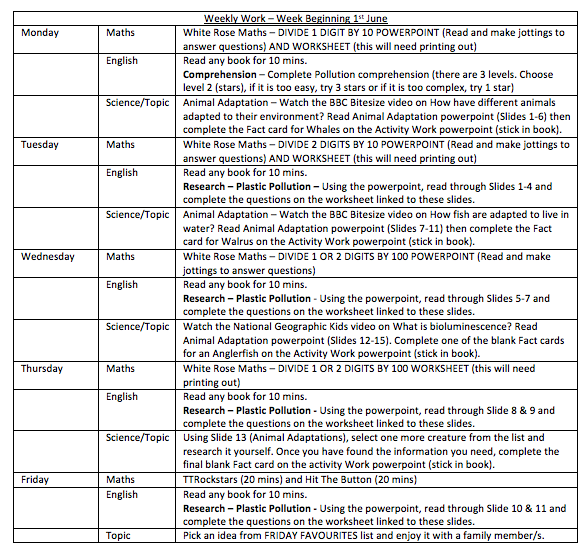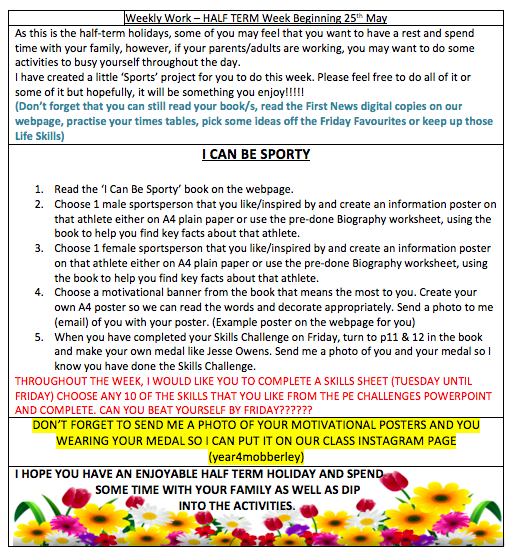 WEBSITES LINKED TO THE WEEKLY WORK
MATHS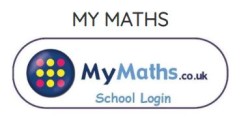 The school has subscribed to MyMaths, an interactive Maths website for teaching, learning, revising and enjoying mathematics. Usernames and passwords have been given to pupils in years 1 – 6 and sent home to parents in a letter.
How do I find the homework my child has been set? When you go to the MyMaths homepage you will need to log in using your child's new school username and password. You will then see some more boxes labelled 'My Portal' where you can put in your child's username and password. In here you should see your child's homework on the first screen you come to. If you can't see it, then make sure you are on your homework page by clicking the 'My Homework' tab on the left hand side of the page.
Any further questions or queries please speak to your child's class teacher
Hit the Button – more times tables to keep practising
5 a Day – 5 a day maths questions, plus videos and worksheets on many areas of maths – suitable for Years 3 – 6.
IXL Learning – Please try to use this at least once per week to recap work we have already done.
The website gives children questions based on mathematics that we have already learnt about in class and will hopefully encourage them to revisit concepts from earlier in the year.
White Rose Home Learning Year 4 – this is the planning that we use and adapt in class, the children will recognise the activities, have a look through areas that we have already covered. We are currently on Spring Term – Fractions.
ENGLISH
Oxford Owl E Books to read, linked to your child's book band colour (click on dropdown menu that says Levels and select Book Band colour)
*****************************************************************************************
       FIRST NEWS NEWSPAPERS – FN 8-14 May        First News 15-21 May      FN 22-28 May
******************************************************************************************
******************************************************************************************
Have you finished reading any of your books yet? Don't forget that Mrs Hargreaves is still uploading your book reviews on our Twitter page. Email me your Book Title, Author and those 3 words to describe it – or send me a photo and I will pass them on to her. KEEP READING!!!!!!!
******************************************************************************************
WEEK BEGINNING 1ST JUNE
MATHS
Monday – Powerpoint Dividing 1 digit by 10
Monday – Questions Dividing 1 digit by 10                  Answers Dividing 1 digit by 10 
Tuesday – Powerpoint Dividing 2 digits by 10 
Tuesday – Questions Dividing 2 digits by 10               Answers Dividing 2 digits by 10 
Wednesday – Powerpoint Dividing 1 and 2 digits by a hundred 
Thursday – Questions Dividing 1 and 2 digits by a hundred     Answers Dividing 1 and 2 digits by a hundred
ENGLISH
Comprehension – Pollution
Let's Investigate Plastic Pollution powerpoint – Plastic Pollution
Plastic pollution Question Sheet – Let's Investigate Plastic Pollution Questions
SCIENCE/TOPIC
Animal Adaptation powerpoint – Animal Adaptation
Animal Adaptation Activity Work – Activity work
BBC Bitesize – How have different animals adapted to their habitat? – Video
BBC Bitesize – How fish have adapted to live in water? – Video
National Geographic Kids – What is bioluminescence? – Video
WEEK BEGINNING 25TH MAY
I Can Be Sporty Book – I Can Be Sporty PDF Ebook
Biography Writing – biography-writing-frame
Challenge Activity Tracking Sheet – Challenge Activity Tracking Sheet
Challenge Activities – PE Challenges
Example poster – Example poster
NEW ACTIVITIES FOR THIS WEEK (18TH MAY)
French – French Year 3 & 4 Home Learning 4
Music –   Message from Mrs Eadie 1st June      Mrs Eadie 25th May       Mrs Eadie 18th May
**********************FRIDAY FAVOURITES********************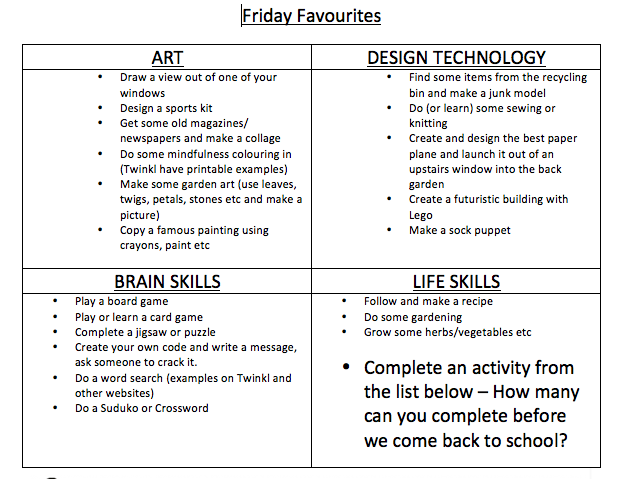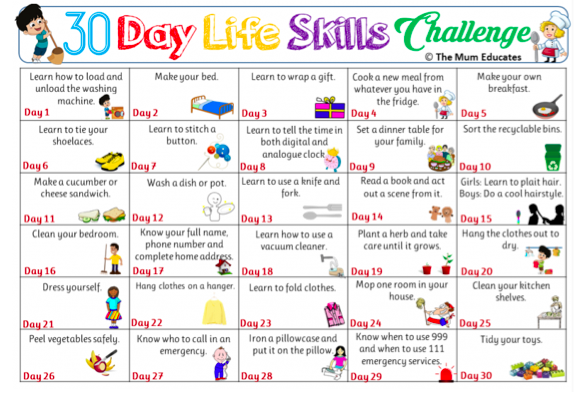 TOPIC BASED WORK
Twinkl – a favourite of us teachers! As parents, you now have access (try not to get distracted!!!!)
Go to www.twinkl.co.uk/offer
Password: CVDTWINKLHELPS
Stay Active!
Try to do at least one active activity per day!
PE Passport provides lots of really lovely videos to stay active with challenges that you can easily do at home! – daily challenges
Super Movers is a really fun website to use for actively learning. This is also where our Times Table songs that we dance to in class are!('hey ho, the three times table etc.)
Joe Wicks has lots of great fitness videos ('5 minute move') for children. They are really fun and get you up on your feet!
If you want to have a little relax, try some yoga. Cosmic Kids have some lovely yoga videos for you to join in with and some follow the theme of a story (Harry Potter etc.)
EXTRA ART OR QUIET TIME
THINK OUTSIDE THE BOX TIME – WHAT WILL YOUR PICTURE BE?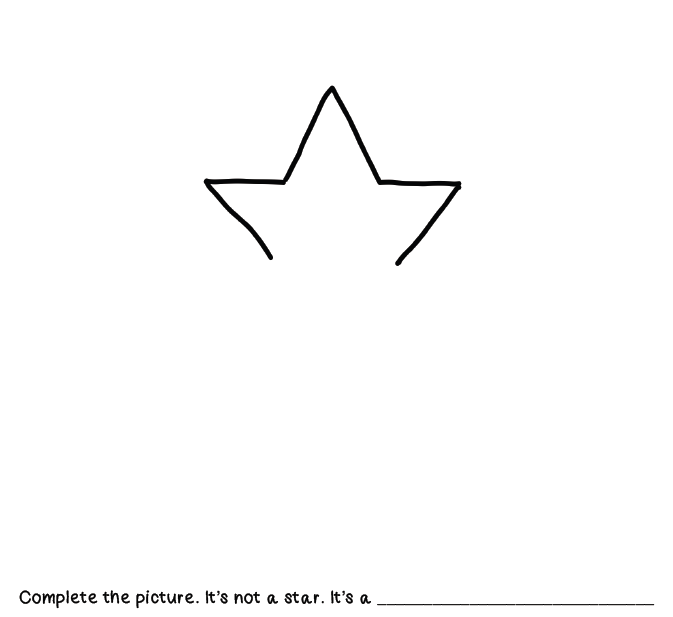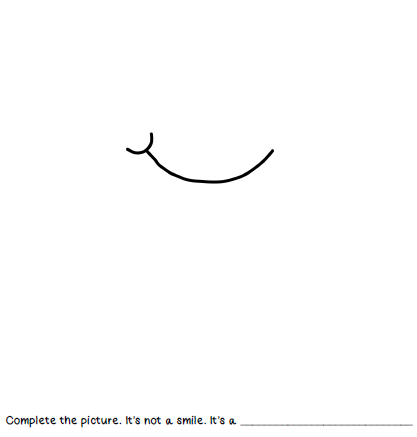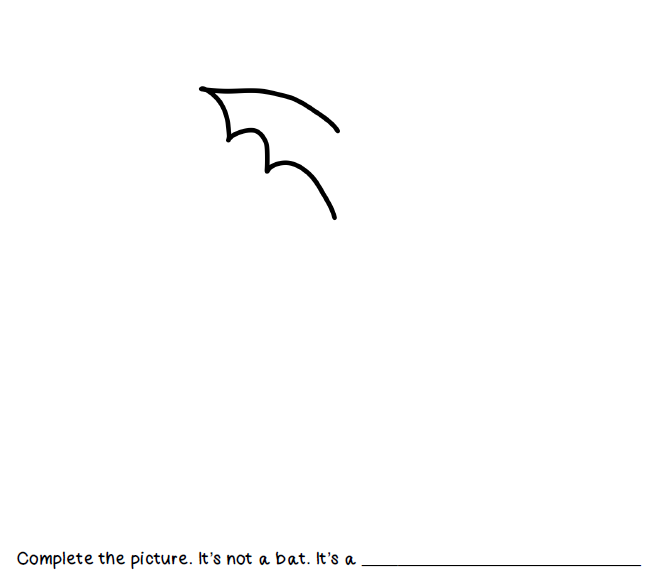 Or any of the websites below.
GENERAL WEBSITES
BBC Bitesize – All primary school subjects
Maths Zone – Maths interactive games and worksheets
Literacy Zone – English interactive games and worksheets
Science – Games, Interactive presentations, Learning activities
National Geographic Kids – variety of Science, History, Geography etc