Miss Rainbow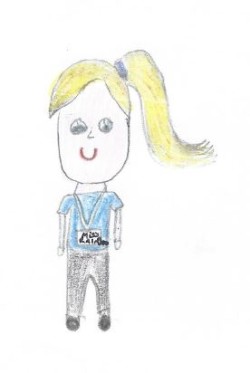 Welcome to Year 5!
My name is Miss Rainbow and I am the Science Lead here at Mobberley C of E Primary School.
I hope you have all had a wonderful Christmas Holidays and are looking forward to all the exciting things we will be learning this term!
You can find the Curriculum Overview for this term by clicking YEAR 5 spring overview .
This term our topic for the Spring term will be, 'Frozen Kingdom.'
For the first part of the term we will be focusing on the Geography of the area and finding out about continents of the world and labelling different areas of the world such as the equator, the different hemispheres and the polar regions. We will also be looking at how different life in the Arctic regions is from our own.
For the second part of the term we will be focusing on the History of the area. In particular, we are going to be finding out about the Titanic and life on board the ship.
_________________________________________________________________________________________________
Tuesday 15th October
Today we travelled to Chester Cathedral to take part in a Pilgrim Day. We had a fantastic time and learnt lots about the Pilgrims who visit Chester Cathedral and the monks who used to live there. In the afternoon, we were split into groups and got to make mosaics, sugar craft monks, stained glass windows and art inspired by bible stories.