Mrs Whalley
Welcome to Year 5
I am Mrs Whalley and I teach Year 5 for four days of the week.  I am also Deputy Head, Key Stage 2 Lead, Maths Lead and share the RE lead.  
On Tuesdays, Mrs Barker teaches in Year 5.  She also teaches French and German to Years 1 to 6 on Thursdays. 
Our History for this half term is Anglo-Saxons and our SCIENCE is Properties of Materials and Changes of Properties 
We are looking forward to the term ahead.
———————————————————————————————————
Please click on the link below for access to year 5 Greet the Teacher video where you can find out about class routines:
———————————————————————————————————-
Year 5 Homework
(please bring completed English homework into school in your homework journals – this will either be a reading comprehension or SPAG activity)
Practise your times-tables using Times-tables Rockstars
Spellings (new spellings will be given out on Friday and the Spelling Test will be on Friday also)
When you click on the spelling link below, you will notice that the format of spelling groups is different for year 5 and this is to ensure that all children in the class are exposed to the year 5 spelling rules and statutory spelling words with recaps of year 4 spelling rules.
In our Year 5 spelling Lessons, we will be focusing on the Year 4/5 spelling rule for that week as a whole class.
All children will learn the commonly misspelt words each week: these are based on commonly misspelt words in class.

All children

will learn the statutory spelling words each week – these will be the year 5/6 statutory words but we will be recapping the year 3/4 statutory words also.

Your child

will be asked to

either learn the challenge 1, challenge 2 or challenge 3 words for that week

.
(Each week there will be at least 12 spelling words to learn/at most 15 words)
Spellings: Year 5 spelling list Autumn 1 
————————————————————————————————————————————-
Maths Homework will be set using MyMaths
MyMaths Homework (use your login to access your homework)/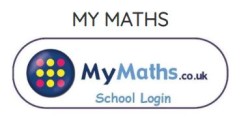 The school has subscribed to MyMaths, an interactive Maths website for teaching, learning, revising and enjoying mathematics. Usernames and passwords have been given to pupils in years 1 – 6 and sent home to parents in a letter.
How do I find the homework my child has been set? When you go to the MyMaths homepage you will need to log in using your child's new school username and password. You will then see some more boxes labelled 'My Portal' where you can put in your child's username and password. In here you should see your child's homework on the first screen you come to. If you can't see it, then make sure you are on your homework page by clicking the 'My Homework' tab on the left hand side of the page.
school username: mobberley 
password: divide27
Then use your child's personal login to access their homework