Year 6
Welcome to Year 6
I am Mrs Whalley and I teach Year 6 for four days of the week.  I am also Deputy Head, Key Stage 2 Lead, Maths Lead and share the RE lead.
On Tuesdays, Mrs Kozyra, who shares the lead of RE teaches Year 6 RE and SPAG and runs 'The Young Leaders Award' in school with Year 6, which is a unique active citizenship programme which empowers young people to make a difference in their local community whilst growing in key leadership skills at the same time.
Our Cornerstones Creative Curriculum studies for this term is: the Maya civilization and Mexico through Cornerstones 'Hola Mexico' and I.D (Identification).
We are really looking forward to this term and all the exciting things to come 
_________________________________________________________________________________
Autumn Learning
In 'History', we began our topic on WW2 by creating boxes, containing things we thought we couldn't live without, if we were sent away like evacuees.
What would you put in your box?
ART
We explored Henry Moore's Air-Raid shelter drawings and created 3D models in the style of his art work.
We began by creating 3D figures with paper and masking tape:
Here are some of our 3D figures:
We then painted them in the style of Henry Moore's line drawings – using stripes.
Our final display:
DESIGN AND TECHNOLOGY
We researched rationing during WW2 and in the style of 'Make-do-and-Mend' made our own bags using old T-shirts and old material.
We also used rationed food to re-create two WW2 recipes
Eggless chocolate cake:
Spam Hash:
We then tasted them as a class:
ELECTRICITY
In our science lessons and when learning about 'Electricity' and circuits, during the autumn term, we made wire loop games. Year 5 came and played them and then evaluated them for us:
Here are some of our designs:
We experimented making different circuits.  We problem solved when some circuits didn't work and we then created our designs.
Year 5 came and tested our wire loop games and had lots of fun!
Have a look at our fabulous fairground rides, which we designed, made and evaluated in Science linked with our Electricity unit.
Would you brave our rides?: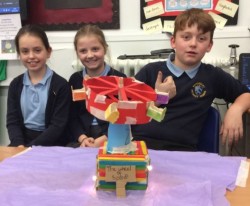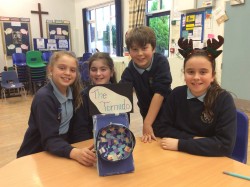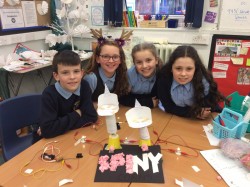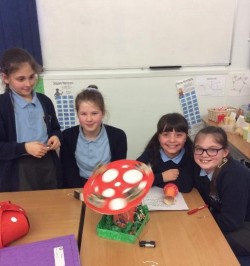 ___________________________________________________________________________________
Maths Year 6