Miss Rainbow
Welcome to Year 6!
My name is Miss Rainbow and I am the year 6 teacher and Science lead at Mobberley Primary School.
On Wednesday afternoons, Mrs Franklin also teaches Year 6 RE and Art.
Below is the 'Greet the Teacher' video for Year 6
This term in English, we will be reading the following books in class;
Boy in the Tower, Of Thee I Sing, Animalium and On the Origin of Species.
Our end of day book is High Rise Mystery.
During Autumn Term 1, will be focusing on Geography and learning about South America. In Autumn Term 2, will be focusing on History and learning about the Maya Civilisation. We have lots of exciting things planned so I am sure you will enjoy both of these topics.
Click here to find a copy of the YEAR 6 autumn overview
Each Friday, you will be set English and Maths homework which needs to be completed by the following Friday. This year, you will find that most of your homework is set online using the links below.
Spellings will also be handed out on Friday, with the spelling test on the following Thursday.
---
18/09/20
I have asked the children to apply for one of the year 6 roles.
They can choose from the following:
School Council – Chair, Vice Chair, Treasurer, Secretary, Charities Secretary
Sports Ambassadors – Girl Sport's Captain/Vice, Boy Sport's Captain/Vice
House Representative – Green House Captain/Vice, Griffin House Captain/Vice, Mallory House Captain/Vice, Wilfrid House Captain/Vice
School Responsibilities – School Captains (boy and girl)
---
Maths Homework will be set using MyMaths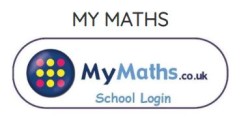 The school has subscribed to MyMaths, an interactive Maths website for teaching, learning, revising and enjoying mathematics. Usernames and passwords have been given to pupils in years 1 – 6 and sent home to parents in a letter.
How do I find the homework my child has been set? When you go to the MyMaths homepage you will need to log in using your child's new school username and password. You will then see some more boxes labelled 'My Portal' where you can put in your child's username and password. In here you should see your child's homework on the first screen you come to. If you can't see it, then make sure you are on your homework page by clicking the 'My Homework' tab on the left hand side of the page.
Any further questions or queries please speak to your child's class teacher
English homework
Read Theory – Reading comprehension activities
---
5 Day Act Fast Challenge First Aid (Are you ready to complete  the 5-day First Aid Challenge?) – Each day you will learn new first aid skills. There is also a daily challenge to complete in your own time. Find the booklet here. (click on the days below to link to the videos on YouTube).
Day 1 Signs of life Calling 999 What3Words Challenge Day 2 Looking after your casualty ABC Challenge Day 3 Safe Airway Position Video Challenge Day 4 CPR Defibrillator Challenge Day 5 First aid for bleeding Bandaging Challenge
Each day you will learn new first aid skills. There is also a daily challenge to complete in your own time.  All videos can be found on the Act Fast First Aid You Tube Channel