Cross Curricular Maths
At Mobberley Church of England Primary School, we know that maths is not just a one hour lesson that we do each day. Maths impacts on every subject and on our every day life. Maths helps us in a variety of ways and we have used these skills to support our learning in other subjects in school. Take a look at how useful our maths skills have been this year.
Science
Year 6 have been finding out the size of the air capacity in their lungs and whether 'If you are taller, do you have a larger lung capacity?'.  They used straws, and water and used maths skills such as measuring their heights, used subtraction to find their lung capacity, found the mean (average) of their lung capacities and used data handling – creating a line graph to show their findings.
I did the science experiment about lung capacity with my family. Here are my findings:    Anya 153 cm tall, lung capacity 250ml.   Seth 123 cm tall, lung capacity 200ml.    Mum 157 CM tall, 360ml lung capacity.     Dad 190cm tall, lung capacity 450ml.    These results told me that the taller you are the larger your lung capacity.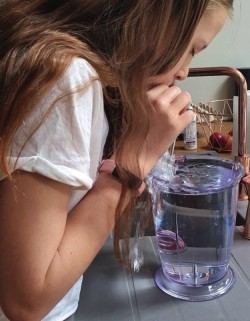 Modern Foreign Languages
In MFL (French and German lessons) the children have been learning about numbers and seasons:
History
Year 6 have been learning about the Ancient Maya number system.  Did you know that they counted in BASE 20 not Base 10 as we do?
Here are some examples: