Computing
Computing is taught discretely as well as through cross-curricular links from Reception to Year 6. Computing sessions allow children to use digital technologies to enhance their learning across the curriculum.
Computing lessons allow learners to access innovative and interesting parts of the National Curriculum – such as coding and robotics.  The sessions develop skills such as; problem solving & debugging, resilience, teamwork, logical thinking, creativity and a knowledge of digital devices and their multimedia applications.
Our Year 6 e-safety monitors Alfie and Freddie are preparing Top Tips for Staying Safe online.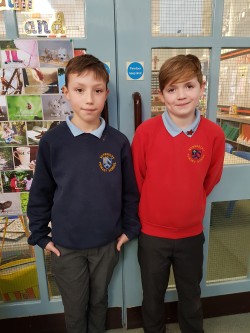 Digital Wizards 
Digital Wizards have been in this term, running breakfast clubs for all of KS2.  The children have been working with VR, Lego WeDo and Spheros.
Coding with Dash Robots and Bee Bots
Safer Internet Day – 11th February 2020
Safer Internet Day is celebrated globally in February each year to promote the safe and positive use of digital technology for children and young people and inspire a national conversation.
The global theme for Safer Internet Day is "Together for a better internet", with this year's UK campaign entitled "Free to be me."
Coordinated in the UK by the UK Safer Internet Centre, Safer Internet Day is celebrated in over a hundred countries, coordinated by the joint Insafe/INHOPE network, with the support of the European Commission, and national Safer Internet Centres across Europe.
The day offers the opportunity to highlight positive uses of technology and to explore the role we all play in helping to create a better and safer online community.
This year we had e-safety workshops lead by Altru Theatre for Year 1 – Year 6.  All classes took part in activities that highlighted positive uses for digital technology and how to stay safe online.
Click here to view our e-safety policy.
Click here to view our Computing policy.
Click here to view our Acceptable Usage Policy.
Year 5 working on writing code to programme the Dash robots to move around the continents on a world map.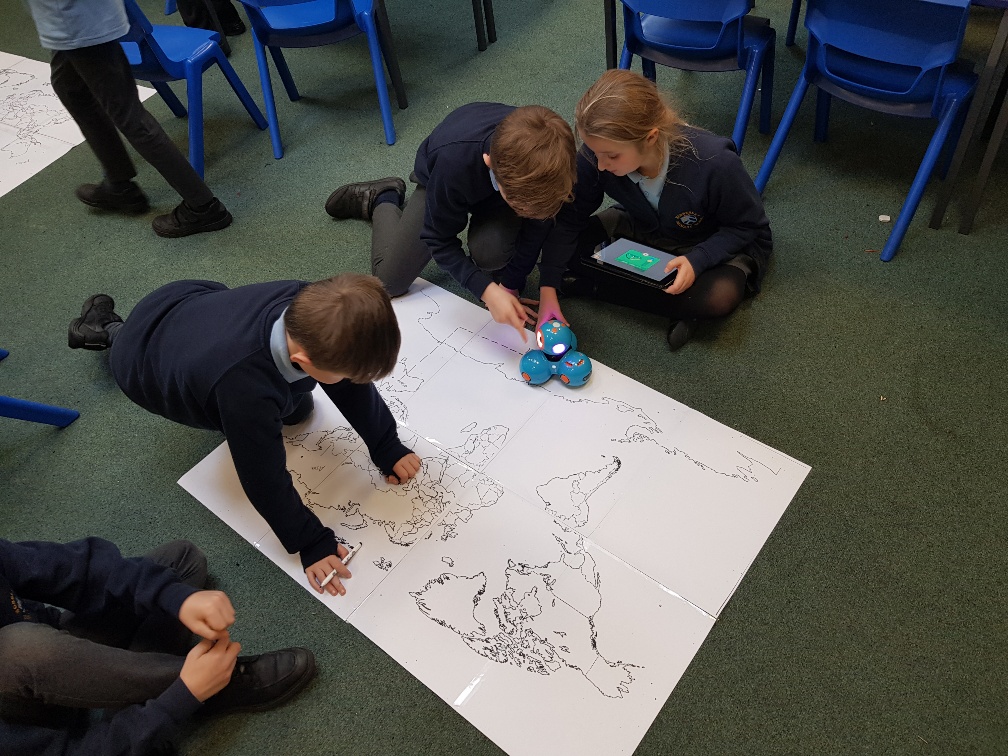 Year 2 really enjoyed creating their own Bee-Bot game and board.  They programmed the Bee-Bots to reach different destinations on their game board.